Adblock Plus
¡Navegue por la web sin publicidad molesta!
Bloquea tracking, dominios malware, banners, ventanas emergentes, y anuncios de video - incluso en Facebook y YouTube.
La publicidad no intrusiva no es bloqueada para apoyar a las páginas web (configurable) [1]
¡Es gratuito! (GPLv3)
Integrado por defecto en el navegador Maxthon Cloud
By clicking the Agree and Install button below, you agree to our Terms of Use.
¿Quieres bloquear anuncios en tu teléfono inteligente o en tu tableta?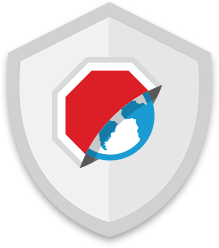 Descárgate Adblock Browser
使用傲游云浏览器,享受最好的广告过滤体验. (内置Adblock Plus)
下载傲游云浏览器

Click to play this video. Please note that this video is hosted by YouTube. When this video is played, some personal data is transferred to YouTube. For more information, please review YouTube's privacy policy.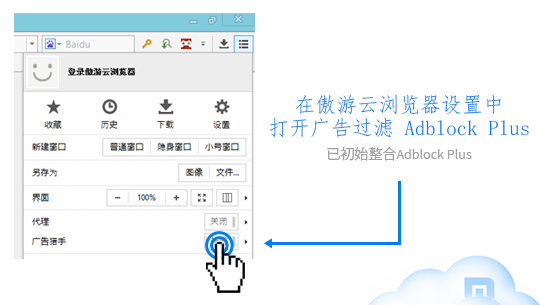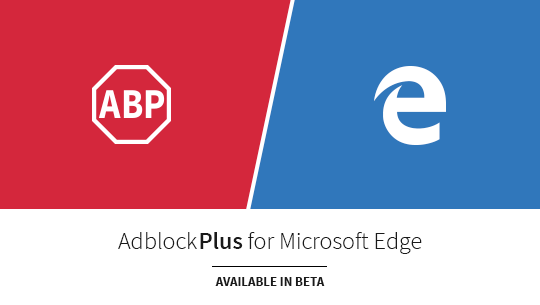 Activo en 100 millones de dispositivos
Adblock Plus es la extensión de navegador más popular del mundo.
Privacidad garantizada
Adblock Plus nunca recopila ninguno de tus datos personales.
---
[1] The following rules
have
and
always will
apply to everyone, without exception:
Participants cannot pay to avoid the criteria. Every ad must comply.
For transparency, we add all Acceptable Ads to our forum so that our community of users can provide feedback.
We listen to our users. If an Acceptable Ads proposal is flagged by our community for a legitimate reason, we will remove it from the whitelist.
We are able to keep our open source product free by charging large entities a fee for whitelisting services. For the other roughly 90 percent of our partners, these services are offered free of charge.